SMS Gateway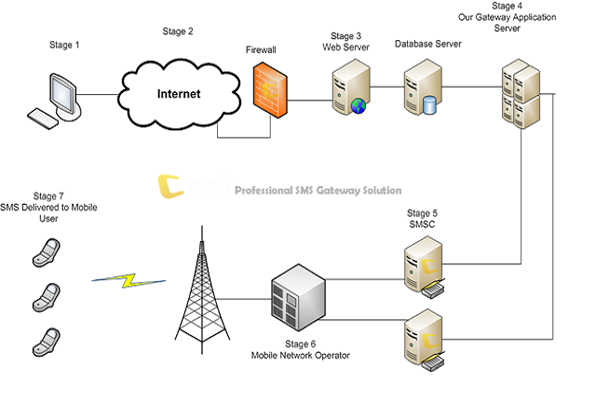 White Smoke SMS Gateway (WSSG) provides advanced application and service provider management capabilities with which to manage a messaging business and rapidly scale high-value applications.
With its flexible business logic, WSSG can be easily integrated with operator capabilities, exposing those capabilities to third parties and allowing operators to differentiate with innovative new services and business models. At the same time, as a single point of management for application-oriented traffic, WSSG allows you to make more efficient use of your messaging infrastructure, and implement a next-generation distributed network architecture.
Supplementing existing SMS infrastructure, or as a component of White Smoke architecture, WSSG helps you to monetize the growth in SMS applications, improve user experience, and reduce the cost of application-oriented traffic.
Benefits of SMS Gateway:
Easy to new service integration & Keyword Creation
SMS Scheduling for Multiple service
Automatically Clearing of SMS Queue
Connection to Multiple Operator's SMSC
Automatically Re-Connect with Operator's SMSC
Data Warehouse and backup system
Disaster recovery System