Mobile Based Data Collection System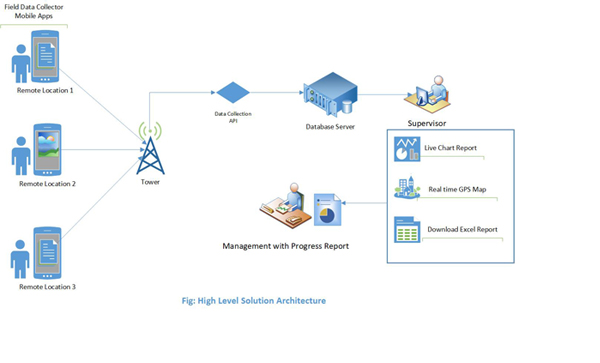 Solvers Data Collector System (SDCS) is a state of the art real-time data collection system from the field using mobile/tablet application. Effective data collection is important for organization and we can help you with this user friendly solution to ease the process. SDCS is a complete solution for all data collection requirements and can be customized as per need. SDCS comes with a Android application and a feature-rich dashboard. The application collect data (image, text, GPS location, date, numerical, multiple choice answer) and send to the server dashboard. The Dashboard allows a Manager to view all collected data, tracks of collectors activity in the field, along with configurable features and reports.
Advantages of a mobile solution:
Decreased man hour costs significantly.
Elimination of transcription errors by field/production personnel, increasing data accuracy.
Elimination of data rekeying by office staff, increasing accuracy and decreasing cost.
Easy data access and verification while in the field.
Preloaded schemes that simplify sampling efforts.
Enhanced sample tracking.
Solvers has developed a number of proprietary products that can be used on your project. These mobile data collection systems can be integrated with GPS technology to provide real-time data mapping.
Mobile Based Data Collection System